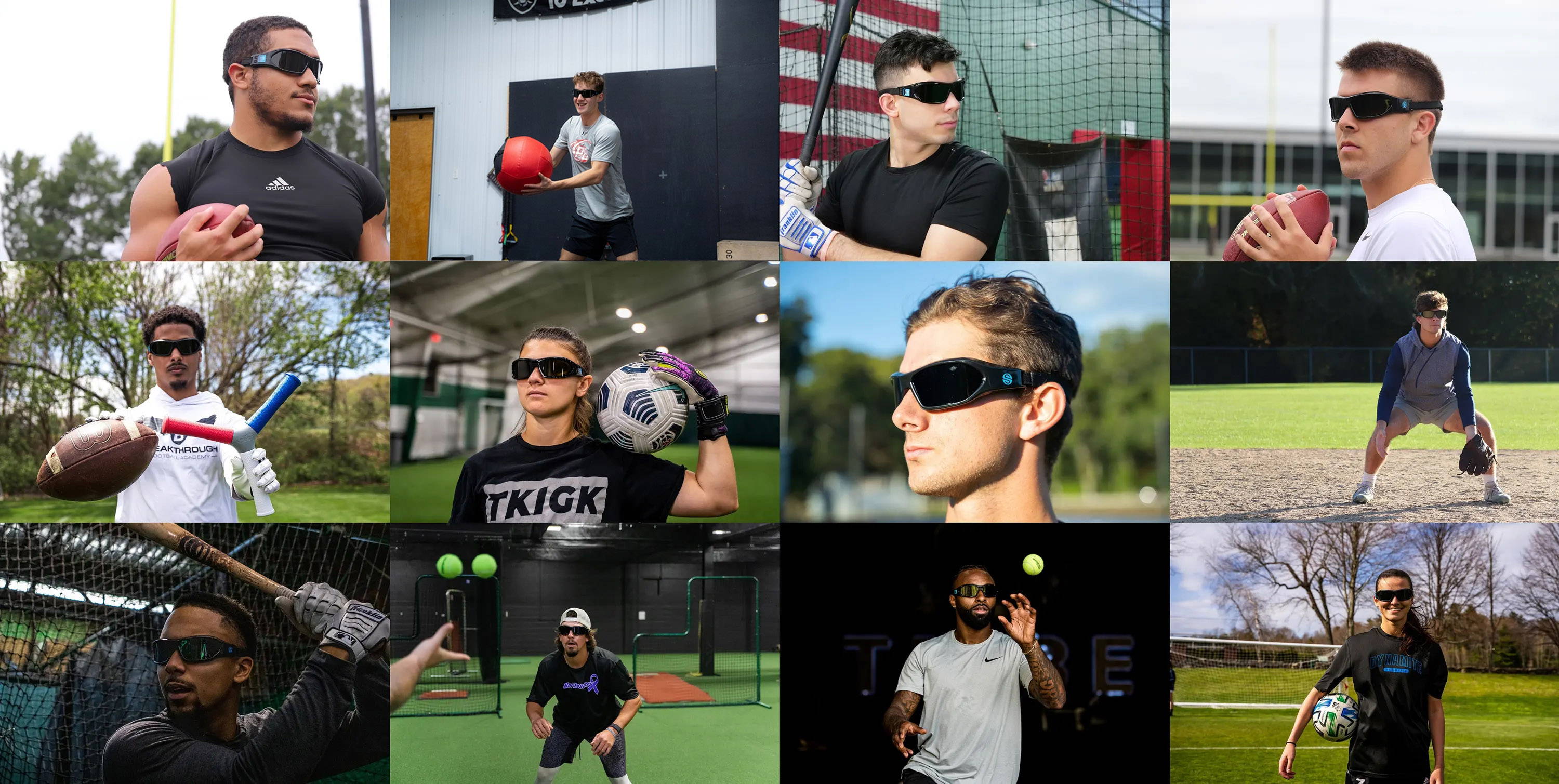 The founders and leaders of Senaptec are passionate about you. They want the best for the 80% of your brain that handles senses. We come from various walks of life: professor, business leader, Navy SEAL, marketing exec, and bio-engineer. Yet, our mutual admiration for the amazing capability of the human sensory system draws us together. We are passionate about seeing people reach their full potential. When they do, it looks magnificent.
Our Senaptec solution was first conceived as a premier human performance solution to help athletes develop their skills and gain a competitive advantage. With this beginning, we had the opportunity to interact with athletes and trainers from elite teams all over the globe- in virtually every type of athletic endeavor. We work hard to make great tools, but even more, we are inspired by the consistency in which athletes work hard too. Those who experience the benefit of our tools are those who also motivate us to share our solution with the world.
As Senaptec continues its innovative journey, medical and allied health professionals are telling us how they use our technologies to restore vision, rehabilitate concussion, help reverse short-term memory loss, manage Parkinson's Disease and even alleviate depression. We had always known that the eyes are the window to the brain. Yet, we are now truly discovering how important our senses can be to our brain wellness.
We delight in our ability to interact with so many different people using one great solution. Senaptec is a team of diverse backgrounds and incredible camaraderie. One moment we're discussing how NASA astronauts can benefit from sensory training and the next we're chatting with a parent who wants to help their child succeed. From the healthiest of brains to those needing the most help, our mission doesn't change- we love inventing solutions. Light is a continuous spectrum, just as are the many people we serve.
If you're a person who wants to get better, you're just the type we enjoy and support. We want to join in your journey. The Senaptec team sees your improvement as our personal victory.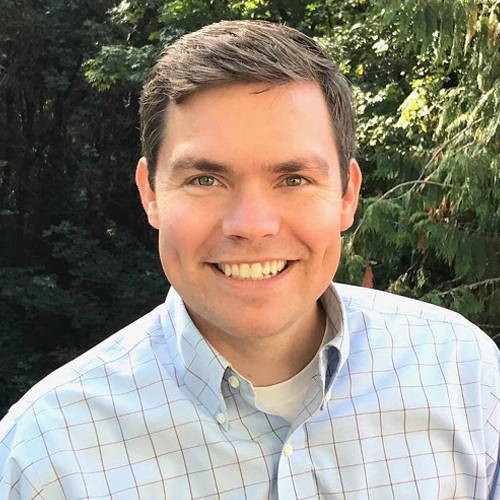 Board of Directors & Co-Founder
Joe Bingold strives to help others improve and personally thrives in the midst of challenge. As one of Senaptec's founders, Joe is our President and CEO. Joe earned a triple major from MIT while also serving in Navy ROTC. After graduation, he was commissioned as a US Navy officer and served for eight years at the headquarters of the Naval Nuclear Propulsion Program, learning the rigors of design excellence. He simultaneously earned an engineering masters from the Naval Postgraduate School and rose to be a director for nuclear instrumentation and control systems. Following military service, Joe attended Stanford's Graduate School of Business, where he helped found Blue River Technologies, an agricultural tech company. He worked for 5 years for Danaher corporation at Tektronix, where he received valuable lessons in operational excellence. He is currently on the board of the Oregon Museum of Science and Industry (OMSI). Joe helped start Senaptec because he believes our visual system provides the greatest opportunity to improve human health and performance. He is excited about developing technology to help people of all types to improve their lives.
CTO & Co-Founder
Herb Yoo has extensive experience in the innovation and delivery of sensory performance products and services. He spent 13 years at Nike, starting at the Nike Sport Research Lab studying athletes and performance products. He then helped found Nike's Sensory Sport program and served as the Director of Innovation. He was instrumental in integrating the science and technology that led to the Strobes and Sensory Station that resulted in over 25 patents. He established collaboration with research institutions, and provided training to professional teams, college athletic programs, and special operations groups in the military. He co-founded Senaptec to continue the mission started at Nike. He completed both his Bachelor and Master's degrees at the University of Michigan where he studied human factors and biomechanics.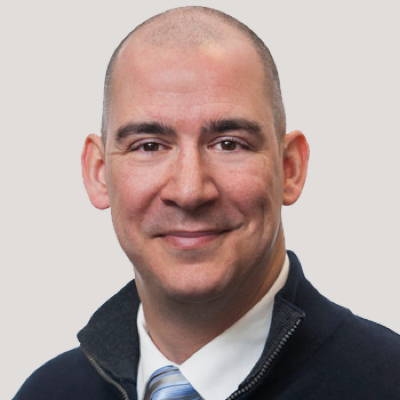 Jason Mihalik, PHD, CAT(C), ATC, FACSM, FNATA
CSO & Co-Founder
Associate Professor, University of North Carolina Chapel Hill
Dr. Mihalik is an Associate Professor in the Department of Exercise and Sport Science at the University of North Carolina at Chapel Hill. He is also the Co-Director of the Matthew Gfeller Sport-Related Traumatic Brain Injury Research Center. He is a clinical neuroscientist who applies emerging technologies to head injury prevention and management/rehabilitation strategies. His innovative research has translated to app development, playing rule changes designed to protect athletes from injury, and even national policy and state legislative initiatives to protect young athletes from short- and long-term issues related to injury. In his work, Dr. Mihalik studies head impact biomechanics, innovative technologies, and emerging clinical management practices as viable adjuncts to traditional concussion injury assessment and management. He explores this work in youth, high school, and collegiate athletes, as well as the US military. Dr. Mihalik has been awarded the Advancement of Science Award by the Neuro-Optometric Rehabilitation Association, has authored over 150 peer-reviewed scientific publications and textbook chapters, in addition to presenting or co-presenting over 300 scientific presentations. He has been recognized as a Fellow by the American College of Sports Medicine and the National Athletic Trainers' Association.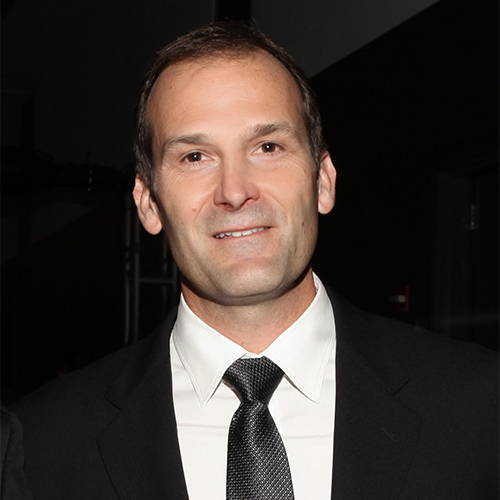 VP Elite Programs & Co-Founder
Pete Naschak retired from the U.S. Navy SEAL Teams after a 21-year career where he held various operational and leadership positions and participated in military contingency operations throughout the world. His final tour was with SEAL Team FIVE as their Command Master Chief and his expressed responsibilities included the development and training over 500 personnel operating in direct combat and combat supportive roles. After retirement, Pete finished a Master of Science degree in Global Leadership, a qualification as a Project Management Professional (PMP), and a certificate in Global Business Management and Strategy.
As a Senaptec co-founder, Pete provides specialized athlete development consulting services to high performance organizations such as Nike, Red Bull, and USA Summer and Winter Olympic coaches and athletes.  His human potential work includes aspects of testing and evaluating optimal brain function, human factors influences, and physiological enhancement for peak performance.
Pete served as the President of the Board of Directors for the Lone Survivor Foundation, a non-profit organization that supports injured military personnel and their families suffering from Post-Traumatic Stress Injury, TBI, and serious combat injury. His close working relationship with government agencies, non-profit organizations, and elite sports organizations allow unique collaborative opportunities for Senaptec.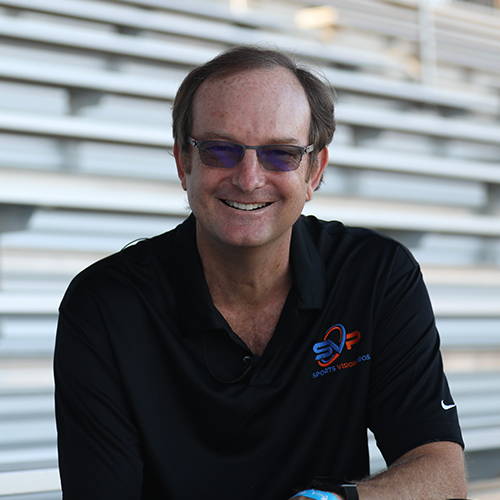 Graham Erickson, OD, FAAO, FCOVD
Advisor
Professor, Pacific University


Dr. Graham Erickson is a professor at Pacific University College of Optometry. He currently teaches the Vision Therapy, Strabismus/ Amblyopia and Sports Vision courses, and is the coordinator of the Vision Therapy/ Rehabilitation and Pediatric Optometry residency at Pacific University. He has worked with collegiate, Olympic and professional sports athletes and teams for more than 25 years. Dr. Erickson has authored the text Sports Vision: Vision Care for the Enhancement of Sports Performance, as well as co-authoring the text Optometric Management of Reading Dysfunction, and published chapters and articles in various professional journals. He lectures internationally on the topics of sports vision, pediatrics, and binocular vision.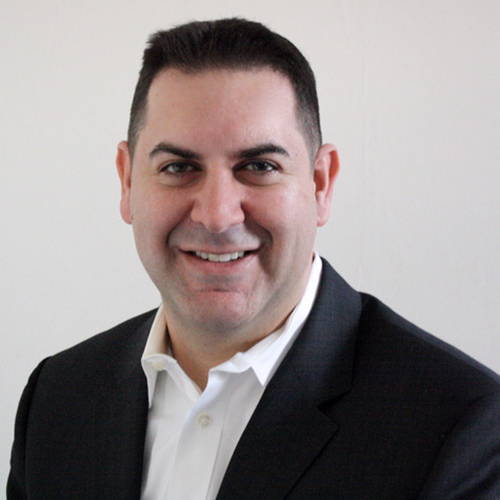 Advisor
‍Professor, George Washington University
Dr. Mitroff is a Professor in the Department of Psychological & Brain Sciences at The George Washington University in Washington D.C. He earned his Bachelor of Arts degree in Cognitive Science from UC Berkeley and his Ph.D. in Cognitive Psychology from Harvard before spending 10 years as a faculty member at Duke. His Visual Cognition Lab explores a wide variety of issues related to attention, perception, and memory with an emphasis on understanding how visual and attentional skills differ across individuals and how performance can be enhanced. Stephen's broad research objective is to advance academic theories while simultaneously informing applied topics with "real-world" implications. To do so, he has worked with a wide range of research groups, including airport security screeners, radiologists, orthodontists, stroke survivors, and elite athletes. He also uses a range of research tools to understand the nature of vision and attention, including big data obtained from mobile technology and sports vision training eyewear.